About Wild Elements
Wild Elements is a collection of artwork, photography, and related resources maintained by the artist, Sarah (Yarwood) McCord. Most of the artwork is centered around nature, and especially wildlife. Works include watercolor paintings, drawings, graphic design, and digital photography.
Artist's Bio: Sarah McCord
Born and raised in Oregon, I have been a naturalist since childhood. I started drawing at a young age, and after a long hiatus focused on other pursuits I have returned to the drawing board. As a wildlife biologist, I have many opportunities to observe wildlife and find inspiration in nature. I enjoy photography more now than ever. I used to stress about all of those "not quite good enough" pictures that just piled up, but now I view them as references and inspirations for drawing and painting. Merging the two interests has made both more fulfilling.
Contact Information
Selected Works: Drawing
I prefer to work with graphite and colored pencils when drawing, but also occasionally use pen & ink.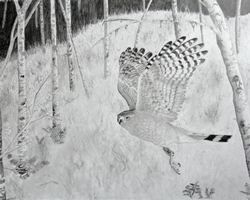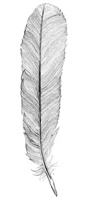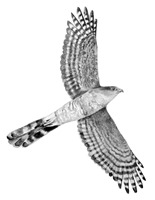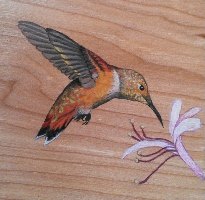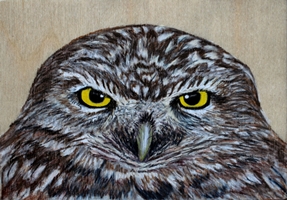 Selected Works: Graphic Design
I create custom logos for events and organizations, which makes up the majority of my graphic designs. These two logo designs are the property of The Western Section of The Wildlife Society and are displayed as a part of my portfolio with their permission.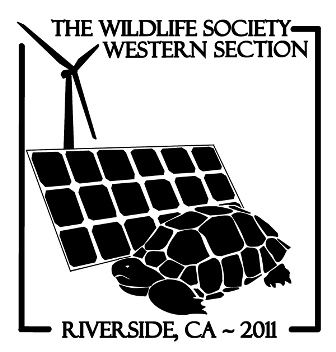 Selected Works: Painting
Lately I have been using watercolors, but hope to get back into acrylic and oil painting when I have a more dedicated studio space to work in.



Selected Works: Scientific Illustration
These illustrations of a dusky-footed woodrat (Neotoma cinerea) skull were published together in the Journal of Mammalian Evolution (2012) 19:135-153.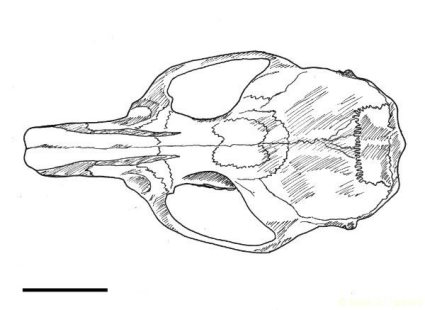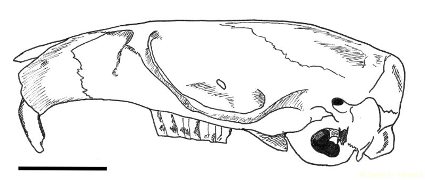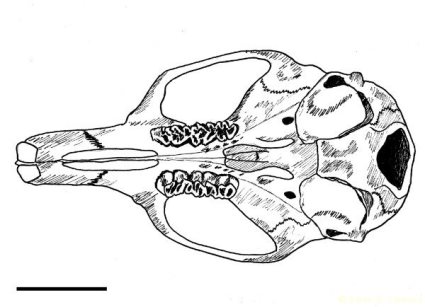 Inspiration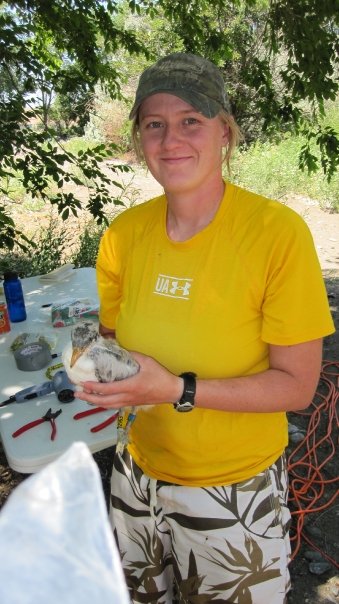 Much of my inspiration comes from time spent out in the field, whether working as a wildlife biologist or playing as a nature enthusiast. I also often find myself creating artwork with certain people in mind, as a token of appreciation or as a way of remembering a meaningful moment.

Some artists who inspire me to continue developing my skills include John James Audubon, Carl Brenders, John Muir Laws, Richard Symonds, Albrecht Durer, and William-Adolphe Bouguereau.

I also find inspiration through socializing with fellow artists in my community.

'From the ashes a fire shall be woken...' - J.R.R. Tolkien

I think of the quote above when sifting through the ashes of many failed attempts at capturing the perfect photo. Each picture that is too blurry, poorly lit, or just not good enough is an opportunity for transformation and lighting my creative fires. I use those pictures as references and building blocks when laying out drawings and paintings. When I find something that I wish was better about a photo, I think about how I can incorporate what was missing into a new artistic representation of the image.